The media has widely reported claims that SARS-CoV-2 did not arise naturally but may have been deliberately created and released by scientists. The evidence, however, unequivocally supports a natural origin of the virus.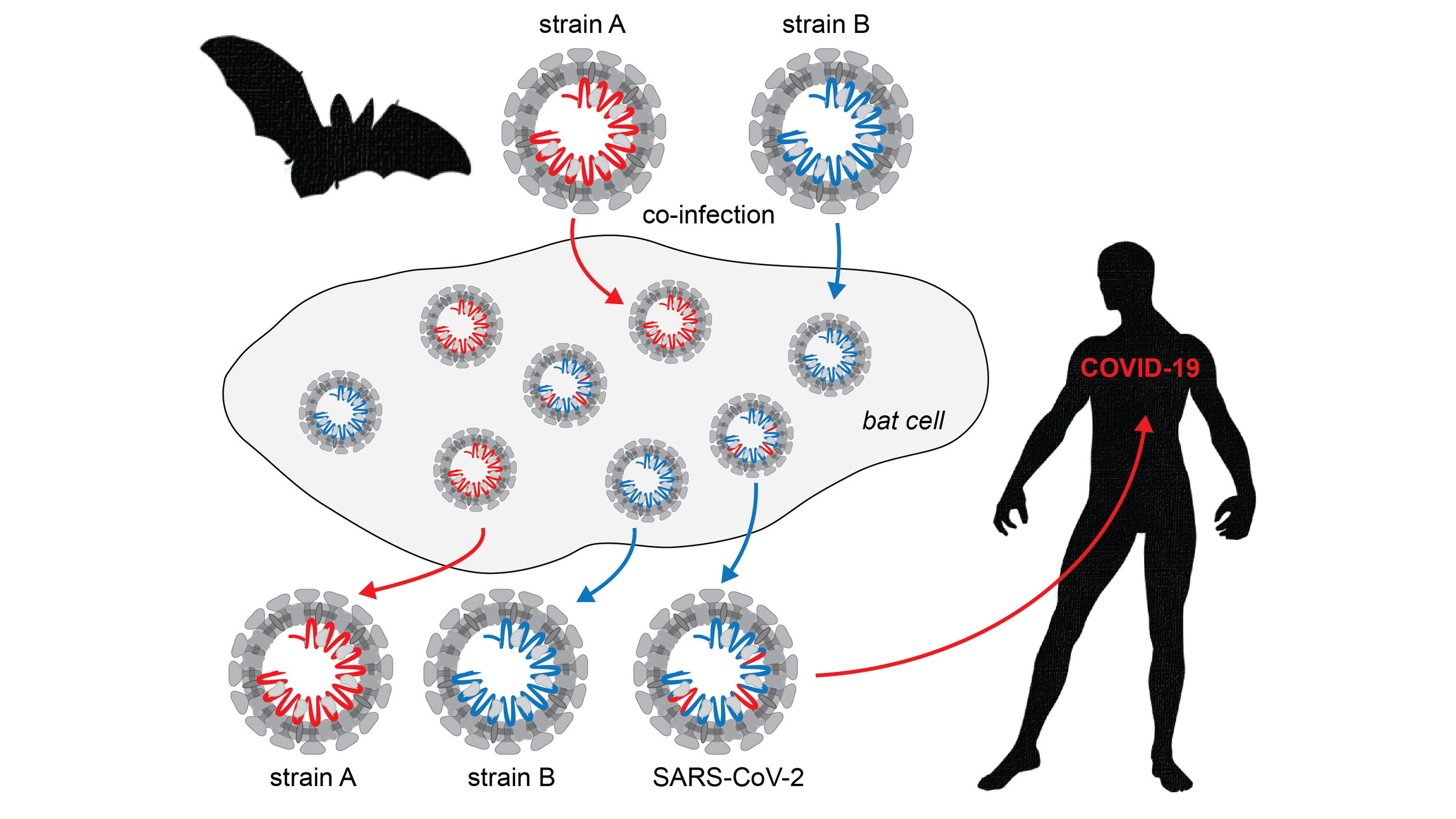 In April, concerns about a high-security virus facility in Wuhan, China, the epicenter of the COVID-19 outbreak, became the focus of media attention. Conspiracy theories rapidly circulated, ranging from an unfortunate accident to the more malicious deliberate engineering of a synthetic virus, the equivalent of an act of biological warfare. So what do we know about SARS-CoV-2 that can help us understand its origins?
Scientists have already been forensically examining the sequences of thousands of SARS-CoV-2 isolates. Fortunately, we know the genetic instructions of other coronaviruses as well as their mutation rates and biological processes that can change their genetic code. By comparing the genetic code of SARS-CoV-2 to those of other coronaviruses, scientists can date relatively accurately the likely time at which viruses diverged from a common ancestor. These in-depth analyses clearly demonstrate that the SARS-CoV-2 virus could not have occurred in a lab and is unlikely to have occurred in a pangolin. Most likely, SARS-CoV-2, like its cousin SARS-CoV from 2003, arose in a bat cave in the south-west of China some four decades ago.
SARS-CoV-2 contains a four amino acid insertion in part of its Spike protein that generates what is called a "furin cleavage site". This means that the Spike can be cleaved by an enzyme in our cells, called furin; such cleavages have been shown to promote viral entry in related coronaviruses like the MERS virus. But where did this sequence come from? Sequence analysis of the SARS-CoV-2 genome strongly indicates that the sequence almost certainly did not arise from deliberate engineering of a bat coronavirus. Instead, the insertion likely arose from an event called a copy-choice error, which can arise when two or more related virus particles infect the same cell. In this co-infected cell, the enzyme that copies the viral genome (termed RNA polymerase) jumps from one virus's RNA to another virus's RNA during copying. As a consequence, RNA segments from two viruses are swapped leading to a novel combination of RNA molecules that did not previously exist. Indeed, the RNA sequence of the furin site insertion in SARS-CoV-2 is almost identical to that of the bat coronavirus HKU9 isolated in 2011, suggesting that HKU9 was one of the co-infecting viruses.
In summary: neither the part of the Spike protein that binds so effectively to our cells nor the furin cleavage site in the Spike protein arose by deliberate manipulation of a related virus. On the contrary, the above analyses show that the process was an entirely natural one that is frequently observed in coronaviruses, and has strong medical relevance in other viruses such as poliovirus and HIV.