An exhibition on the life and science of Max F. Perutz
Breathing at High Altitude
Why do we climb mountains?
"Breathing at High Altitude" is an exhibition dedicated to the personal life and science of Max F. Perutz, a pioneer of 20th century molecular biology. Born in 1914 in Vienna, he later emigrated to the UK, where he began to explore the structure of proteins in Cambridge. In 1940, he was interned and deported to Canada as an enemy alien, only to be brought back and set to work on a bizarre top-secret war project.
In 1947, he founded the small research group at the LMB in Cambridge in which Francis Crick and James Watson discovered the structure of DNA. His own twenty-two year quest to reveal the structure of hemoglobin was finally rewarded with a Nobel Prize in 1962 and launched a new era of medicine. Beyond intellectual brilliance, Max Perutz stands out as an ambassador for science and human rights and as an inspiration for young scientists.
"Breathing at High Altitude" sheds light on Max Perutz's fascinating life, celebrates his love for mountains, and visualizes "breathing" in a unique way. It will be a rewarding experience for scientists and non-scientists alike.
Exhibition postponed
until 2021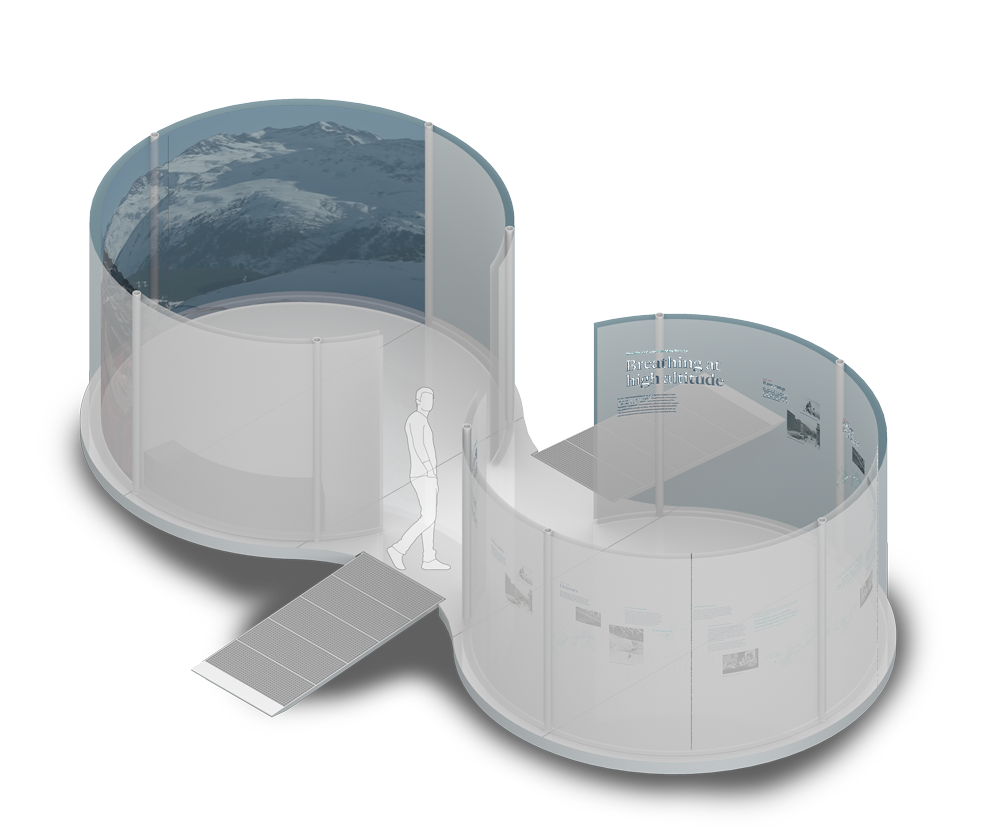 »The story of a small Viennese schoolboy with a passion for climbing mountains, who later would go on to win the Nobel prize for discovering how breath connects to blood, is one of the most inspiring adventures in 20th century science.«
Georgina Ferry, Max Perutz´s biographer